Established in 2002, Australian owned and operated Suncoast Loans is a customer focused, professional company who provides short and medium term loans. Based on the Sunshine Coast in Queensland Australia, the business was founded in 2002 by Paul McLachlan with a plan to be one of the best financial providers in Australia. Suncoast Loans now with a brand new look and feel and with big plans for the future are specializing in Car Loans, Personal Loans, Business Loans and even Second Chance Loans. Paul believes in excellence in all that we do and it is the motto we live by.
Suncoast Loans offers a wide range of loan products and services to individuals and business owners.

Paul McLachlan
Managing Director
Paul McLachlan has been on the Sunshine Coast since 1988 and has forged many strong ties in the community. Married to Audrey in 1997 with one son – Mitchell. He is involved with the University of the Sunshine Coast Basketball Club "Rip City" as sponsorship facilitator and has been part of the finance industry since 2002. In 2016, partnering with his brother Andrew, they have increased Suncoast Loans services to online and face to face and made loans available to a larger number of people. Strongly believing in excellent customer service, and giving people "a go" or a "second chance"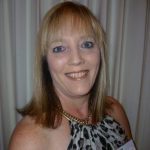 Audrey McLachlan
Compliance Manager
Audrey McLachlan has been married to Paul since 1997 and works closely with Paul & Andrew in Suncoast Loans. Audrey has been involved in the finance industry since 2002 helping Paul to build Suncoast Loans to what it is today. Audrey is our Compliance Manager and ensures we are up to date with any new regulations. Out of the office Audrey loves to travel and spend time with her dogs.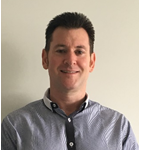 Andrew McLachlan
Sales & Marketing Director
Andrew has been on the Sunshine Coast since 1988. While being part of the Sunshine Coast Business Community since 1996, Andrew joined Suncoast Loans in the Capacity of Sales & Marketing Director in September 2016. Andrew is a business owner on the Sunshine Coast and has been the Sales Director of Austral Business Machines for 20+ years managing a very successful sales Team. Since joining Paul in Suncoast Loans the two Brothers have taken the business to the next level with maximum focus on customer service. Andrew enjoys spending his spare time with his wife Sarai and daughter Zaice and when time permits, the odd game of golf.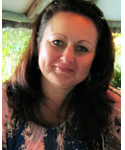 Michelle Horn
Michelle has been on the Sunshine Coast since 1996. When Michelle is not working at Suncoast Loans, she is President of her beloved Kawana Senior Rugby League Club. She has many years' experience in Accounts, Marketing and Management and transitioned into the Finance industry when she joined our team at Suncoast Loans in early 2015. An avid gardener in her spare time and she always has time and a kind word for everyone.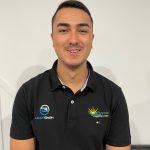 Geordie Bowie
Geordie joined the Suncoast Loans team at the beginning of 2016. He has been helping our customers both face to face and online to apply and process their loan application to achieve their ultimate goal whether it be a personal loan or car finance. When outside of work he likes to spend time with friends and family and exploring the Sunshine Coast.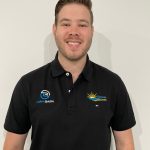 Mitchell McLachlan
Mitchell first started working in the finance industry in 2008 when he used to come in during school holidays and help mum and dad in the Pawnbroking business we ran. As time progressed Mitchell got to know a lot of the customer that came into our office and decided when he finished school to work in the finance industry full-time. Since 2017 Mitchell has been working full time with Suncoast Loans where he has now specialized in customer service and assessing loan applications. Mitch loves to play basketball and can often ben seen at various outdoor courts or playing for Rip City up at the University of the Sunshine Coast.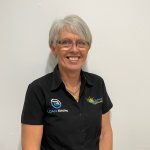 Jane Dwan
Jane joined the team at Suncoast Loans in mid-2018. Jane has a vast accounting background, volunteering to be treasurer at the local Rugby League Club to running all the accounts for her and her husbands business for the last 20 years. She specializes in helping customers put together complicated applications to achieve ultimate result. Outside of work Jane spends hours in the garden with her orchids and vegetable garden.